Brookside Nursery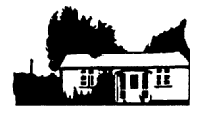 E-Mail: alan-brook-side@hotmail.com

How to contact us
By e-mail to alan-brook-side@hotmail.com

How to order
Send us details of what you want to order by e-mail. Please give plant names as well as the catalogue number and do not forget your full postal address and a contact telephone number. We will then check availability and let you know the total cost including postage and packing. Payment is required prior to dispatch and you can pay direct to our account or by Paypal. Details will be given when you indicate your payment preference. Please do not send cash by post as this is very risky. Wants lists are welcome in case we have an odd plant or two not listed, but we regret we do not maintain waiting lists.
Prices
Are in euros. If a zero is shown the plant is temporarily sold out.
Postage & packing costs
For shipments within Spain we can send up to 2 kg at a cost of 10 euros. For other European countries the cost is 15 euros up to half a kilo, 20 euros up to 1 kg and 28 euros up to 2 kg. For other destinations please enquire.

Plants are sent in good condition and securely packed, but we regret we cannot accept any responsibility for loss, damage or delay in transit, whatever the cause.

Books
Please refer to Roberto Rastelli's International Book Research.
Societies
Want to find out more about Sansevierias, Asclepiads, Euphorbiaceae or Asphodelaceae? There are now four flourishing societies with journals and other activities. Use the links below to visit the web sites and join on line:




This page viewed 49768 times.
Offerings
Asphodelaceae
Asclepiads
Euphorbiaceae
Sansevierias
Others
Home
Site design

fda
4/08